Our design system is decentralized and built for multi-product purposes. Having different-color naming conventions and numbers etc... makes it harder to maintain it.
For that, we made a decision to give our colours unique names.
Meet the Dragon Ball Z approach.
Each color name is assigned for specific purpose and for each product these values are different.
Please never use Hex values, they won"t change if you need theme support.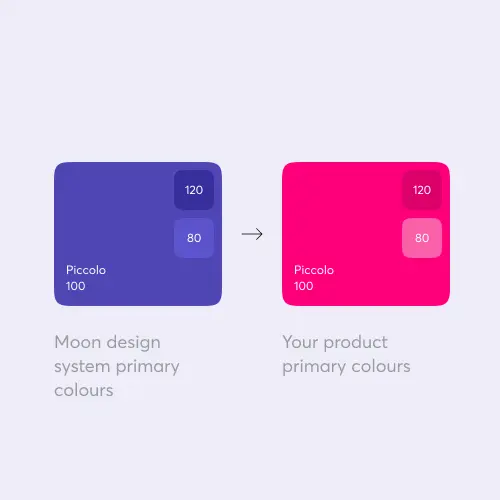 Main colours
Accent colours
Border and line colours
Background colours
Text and icon colours
Forced colours
Hover and overlay colours
Supportive colours
Krillin
- Warning colour
Chi Chi
- Error colour
Roshi
- Success colour
Dodoria
Cell
Raditz
Whis
Frieza
Nappa